Welcome to the†July Social Connection Blog Hop!
1. Feel free to link up all of your accounts, Facebook, Twitter, Pinterest, Linked In, Google +, and anything else you have linked to your blog or website.
2. Please place the blog hop button on your side bar after linking up
3. Please tweet or share this hop, help spread the word.
4. Come back throughout the month to make new connections with those who link up after you.
The Social Connection is your place to share and connect with new friends and fellow bloggers.† Enjoy!† Come back every month to join us again.
I would like to introduce you to this months Co-Hosts: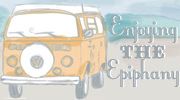 If you are interested in co-hosting next month's hop, please email me at
document.write(");