Necklaces to Make Your Outfit Pop! New Spring Accessories.
So, dude, what's with the necklace post?
Well, I was telling a friend about a necklace I have, more like a choker actually that has a gorgeous red butterfly attached to it. By the time I was done describing it she replied, "Oh, sounds really 90's"
I realized that it probably was. I love necklaces! I am due for some fresh jewelry in the necklace accessories dept. of my life.
Also, spring is here and we're all due for some color!
My first pick:
I couldn't help it for this necklace, this is the cutest!! So feminine and pretty! Could totally see myself wearing it.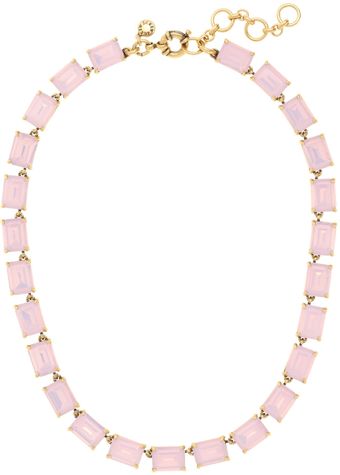 J.Crew
Rectangle Gem Necklace
Source: Lyst.com
This one just screams Spring! Wear me! Love the colors and would turn any †outfit into a whole bunch of fun!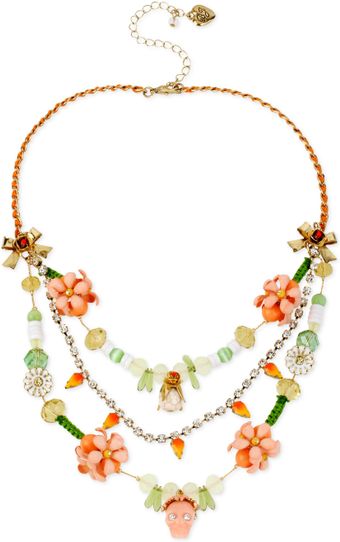 Betsey Johnson
Gold Tone Skull and Flower Illusion Necklace
Source: Lyst.com
This turquoise necklace just makes me feel bright and happy. Imagine someone with light blue eyes wearing this, mesmerizing!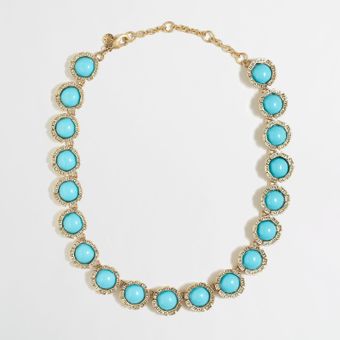 J.Crew
Factory Stone Semicircle Necklace
Source: Lyst.com
This orange leaf pendant caught my eye because it's so simple and unique.
Kenzo
Metal and Fluo Resin Leaf Pendant Necklace
Source: Lyst.com
For the less bold of us, a charming and beautiful ombre necklace!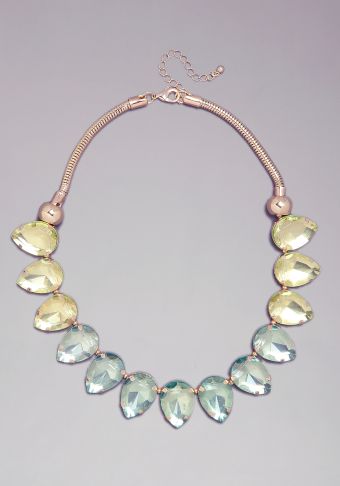 Bebe
Teardrop Ombre Necklace
Source: Lyst.com
I love accessories, especially necklaces. You can never run out of different looks to try, there are so many pretty ones!
"That's so 90's"…pfft.
xo